I've been having a bit of fun playing with the styling of my new office bookshelves.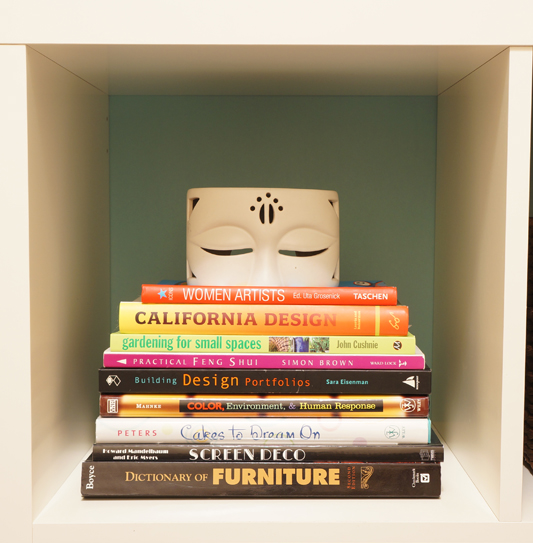 Had to make sure you were still paying attention.
This pretty vase is one of my Black Friday Anthropologie deals!  I've been eyeing this vase for ages, but couldn't bring myself to buy it at full price.  It's originally $28 (which isn't a lot for Anthro), but I think $11 sound better, don't you?  As you may have noticed, there is one broken petal, but with matching paint dabbed on the broken edge, no one will even notice.  Anthro sale rack FTW*!
*FTW= "For the win"  I blame Hubby for this being in my vocabulary.